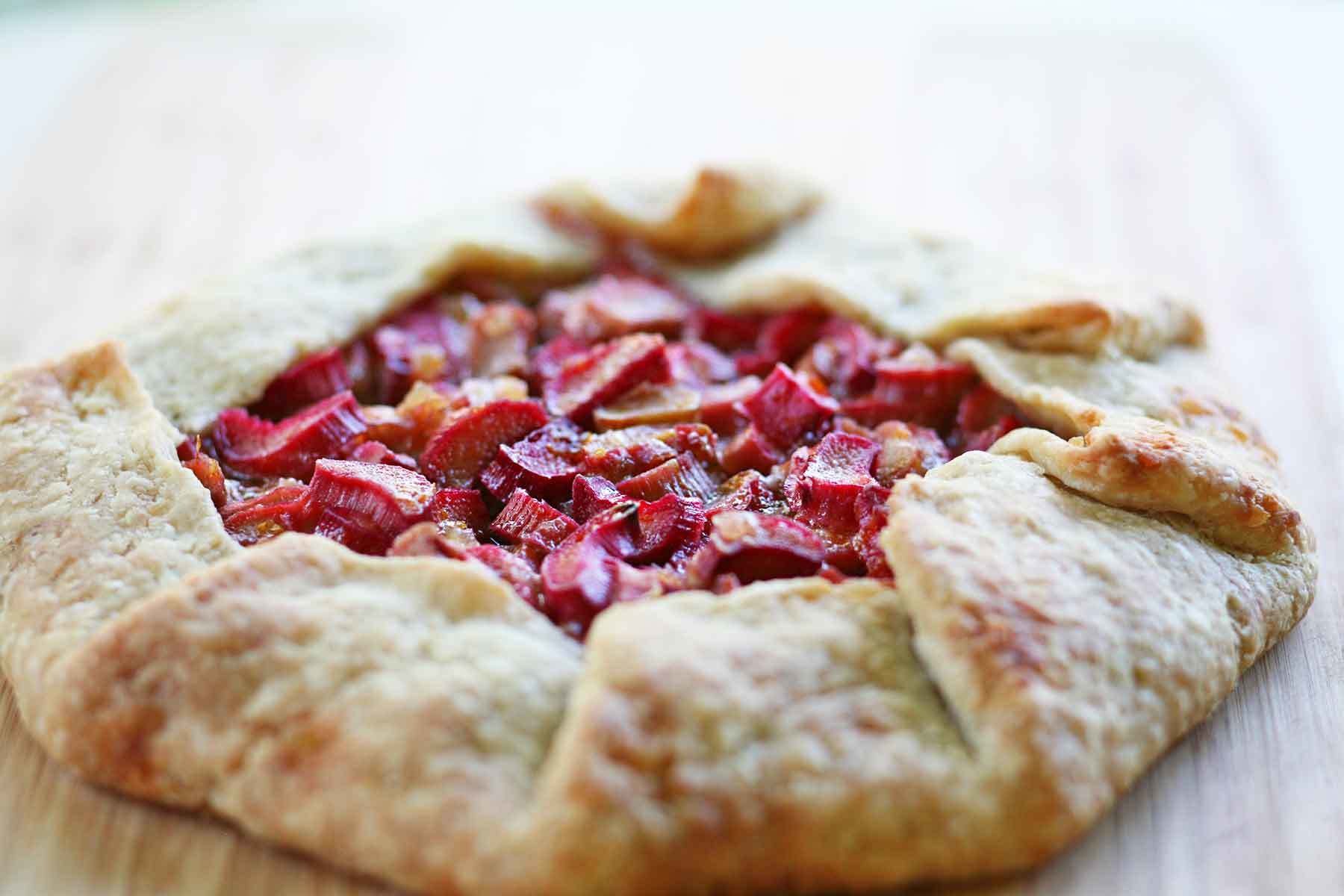 Glorious Galette
Several months ago, I visited a new bakery in my hometown of Jacksonville, FL., 1748 Bakehouse. Just by the name I thought I would be in for a treat. Indeed, I was. Having had extensive international travel over the decades, I always am enthused to find a good bakery wherever. Without going into their full fare, I focused on their tarts and galettes, both savory and fruit. Over the next month or so I found myself returning a number of times for both.
As you will find in my posting "Rhubarb" on this blog, I believed my personal recipe for pie crust to be the best. And then … and then, I had a lineage of galettes from 1748 over a number of weeks. The challenge was on. I checked the Internet and found a recipe for a "Rustic Apple Tart." So, I followed the recipe exactly. The results were excellent most importantly as to the crust given the texture with the right touch of salt and sugar as in my own recipe. But as relatively simple my crust is for a 2-crusted fruit pie, this recipe is amazingly simple for a 'form free' tart, meaning that there is no pie pan involved. It is baked directly on a cookie sheet. Next, I decided to add several 'tricks' that I use for my traditional crust and baked a cherry galette using my preciously-limited jarred sour cherries from Germany. Again, excellent. Now the final test of prosciutto and gruyére. WOW!
The use of galettes as to an appetizer, plat, or desert is endless.
This is my modified recipe:
· 1-1/2 cups all-purpose flour, spooned and leveled
· 1/2 teaspoon salt
· 2 tablespoons granulated sugar
· 1-1/2 sticks (12 tablespoons) frozen butter then chipped with a shredder
· 1/4 cup very cold water
Mix all of the dry ingredients. By hand mix in the frozen butter chips to just include all of the dry mixture. Sprinkle the ice water over the mixture and use a large fork to mix just until moistened and very crumbly (perhaps somewhat sticky). Transfer the dough to a lightly floured work surface and knead a few times, just until it comes together into a cohesive ball. Pat the dough into a disk of 4 to 6 inches. Refrigerate for at least 4 hours or overnight. Remove the dough when ready to roll and let it sit for several minutes until pliable to be rolled. Flour your work surface (silicon sheet is excellent) and dust the dough lightly with flour, as well. Using a rolling pin, roll into a circle 8 to 10 inches in diameter, turning and adding more flour as necessary so the dough doesn't stick. (I usually use wax paper between the dough and the rolling pin.) Transfer the dough to the parchment-lined baking sheet for cooking. I suggest sprinkling that surface with flour before adding filling.
Add the filling (so many on the Internet) within an inch of the outer edge and fold the dough as noted in the picture. Bake at 350· on the center rack for about an hour – until the crust is golden brown. For apple galettes specifically, I apply an apricot glaze to the final product by beating warmed preserves with a fork.
Remember, Just Between Us